Nutrition is a fundamental building block of healthy, prosperous societies. Despite this, undernutrition and poor health in the reproductive and early years continues to be one of the least-addressed development challenges. This has negative impacts on the well-being of women and children, with huge health and economic costs. An estimated 45 million children under five years of age suffer from wasting and 149 million experience stunted growth. Increasing investment in nutrition can help avoid the loss of human capital.  
Supporting a Country-Led Approach
The GFF supports countries to accelerate nutrition outcomes by integrating nutrition-specific interventions across their health systems, including primary care. It also works across sectors, such as social protection and education, to address the underlying causes of poor nutrition beyond health. Specifically, the GFF supports countries to achieve the following outcomes:
1. Mobilize more resources for nutrition
2. Strengthen community health facilities and train health workers on child feeding practices
3. Strengthen supply chains to deliver nutrition commodities
4. Enhance nutrition data and promote data use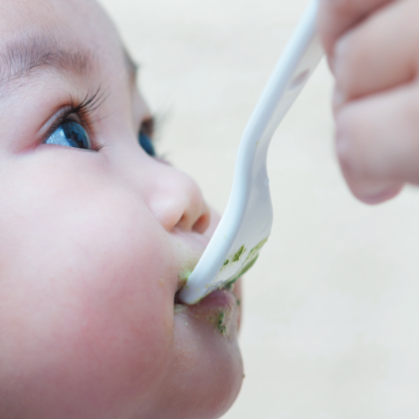 GFF Nutrition Roadmap
The roadmap outlines how the GFF is supporting countries to close nutrition gaps.
Download
Results
With GFF support, several partner countries are making progress on nutrition:
Guatemala is addressing chronic malnutrition by improving primary health care facilities with safe water as well as medical and nonmedical supplies — and encouraging families to seek routine health and nutrition services.
Indonesia's investment in integrated health, nutrition, water, and education services has helped reduce stunting among children under five years of age.
Rwanda is improving nutrition and reducing stunting for families in vulnerable communities through more equitable insurance coverage and cash transfers. These investments helped expand the country's nutrition-sensitive social assistance program from 20,000 beneficiaries in 2019 to more than 128,000 beneficiaries in 2022 — an increase of more than 500 percent.