The annual report provides a comprehensive overview of the GFF portfolio and contribution of the GFF partnership to country-led outcomes. It highlights key data on the state of progress on women, children and adolescent health and offers concrete examples of how countries are building more resilient and equitable health systems.
2021-2022: Advancing Health for Women, Children, and Adolescents Amid Overlapping Crises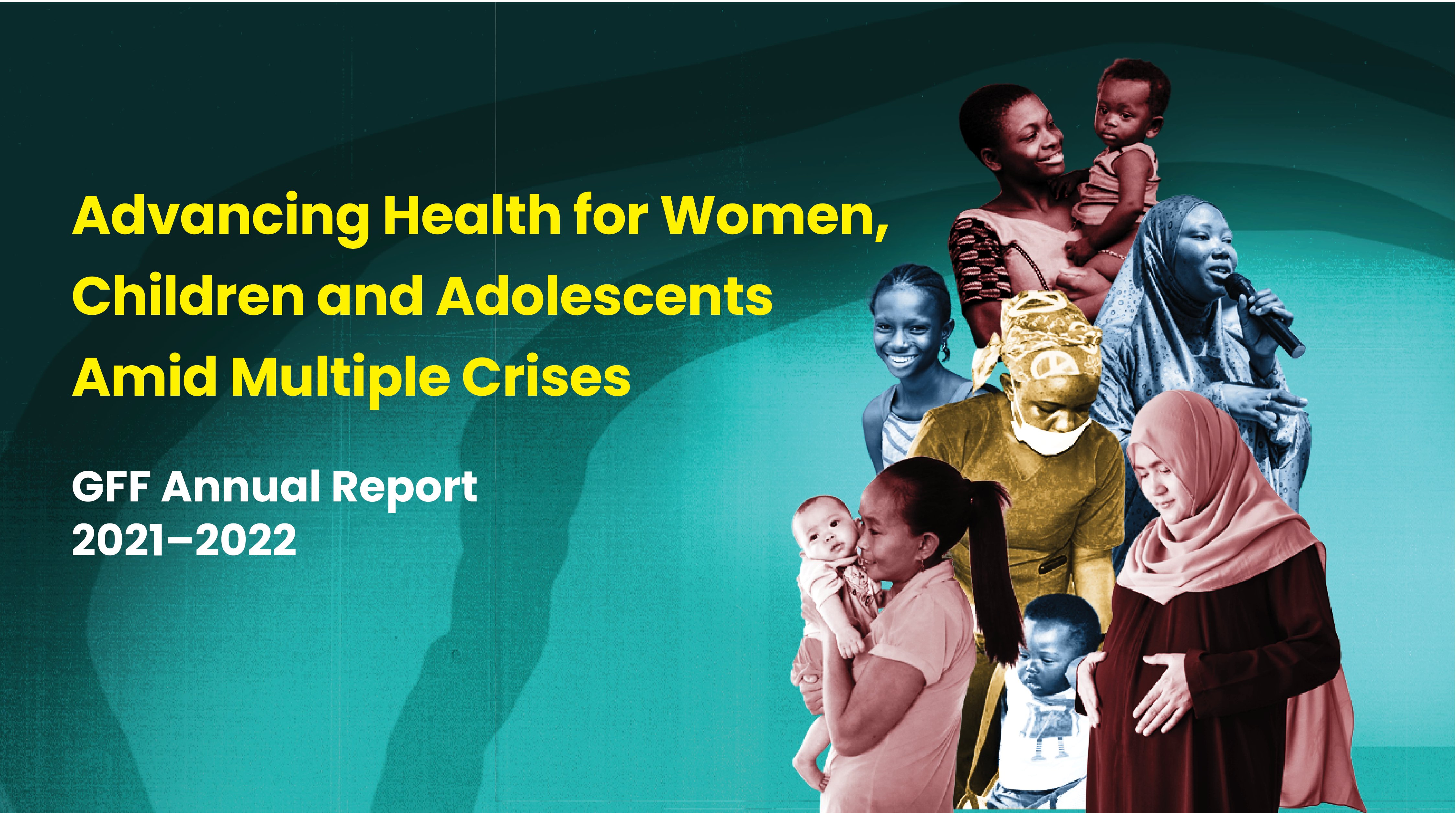 This annual report provides a deeper look into the state of progress in health for women, children and adolescent in GFF partner countries and unpacks the impact of COVID-19 and other crises on countries and communities. It also looks at specific examples of how the GFF partnership has helped countries build more resilient and equitable primary health care systems to deliver better health and nutrition outcomes.