The Global Financing Facility (GFF) Secretariat is hosted at the World Bank in Washington, DC. The Secretariat is responsible for the daily work of the GFF, manages the GFF Trust Fund and supports GFF processes in country. The Secretariat, which has core staff as well as secondments from partners, includes experts in health systems, health financing, civil registration and vital statistics, nutrition, family planning, the private sector, communications and partnerships amongst others. The Secretariat supports the governance of the GFF including the Investors Group and the GFF Trust Fund Committee.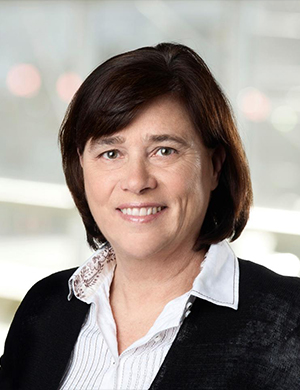 Dr. Mariam Claeson, Director, GFF
@MariamClaeson
Mariam Claeson, M.D., M.P.H. is the Director of the GFF since October 2016. She previously served as the Director for Maternal Newborn and Child Health at the Bill & Melinda Gates Foundation, which she joined in July 2012. Prior to that, she was the Regional Program Coordinator for AIDS in the South Asia Region of the World Bank (2005- 2012) and the Lead Public Health Specialist in the Health, Nutrition and Population, Human Development Network of the World Bank (1996- 2004).
Before joining the World Bank, Dr. Claeson worked with the Global Program for the Control of Diarrheal Diseases, World Health Organization (1987-1995). She has worked in clinical practice at the rural district level (Tanzania, Bangladesh and Bhutan); in national immunization and diarrheal disease control (Ethiopia 1984-1986); and, for the World Bank in health sector development programs in middle- and low-income countries, including in Egypt, Jordan, Uzbekistan, China and the Philippines and in national HIV/AIDS programs, including in Afghanistan and India.
She holds an honorary doctorate from her alma mater, the Karolinska Institute, Stockholm.

Dr. Monique Vledder, Practice Manager, GFF
@Monique_Vledder
Dr. Monique Vledder is passionate about innovations and smarter investments to improve women's, children's and adolescents' health. She held various positions, her most recent assignment being the Program Manager for the GFF.
The GFF is a country-driven financing partnership bringing together stakeholders in reproductive, maternal, newborn, child and adolescent health to help end preventable deaths in the highest burden countries by 2030. Previously, Dr. Vledder managed the Health Results Innovation Trust Fund, which to date has committed $436 million in grants, linked to $2.4 billion in financing from IDA, the World Bank's fund for the poorest, for 36 results-focused programs in 30 countries.

Dr. Vledder's expertise in maternal and child health, health financing and health systems strengthening was built over twenty years of in country experience with a focus on southern Africa, East Asia and Latin America for the World Bank, the United Kingdom Department for International Development and World Vision International.

She holds an MD from the University of Amsterdam, a MPH in International Health from Harvard University and a diploma in health economics from the University of York.
Dr. Vledder is a proud mother of two.
The Secretariat can be reached at GFFSecretariat@worldbank.org