October 19, 2020 - The Global Financing Facility for Women, Children and Adolescents welcomes Honorable Prof. Léonie Claudine Lougue Sorgho, Minister of Health from Burkina Faso, and Mr. Joshua Tabah, Director General for Global Health at Global Affairs Canada, as the newly appointed co-chairs of the GFF Investors Group.
The role of the co-chairs is a central part of the GFF's governance structure. The co-chairs help foster effective communication and engagement with stakeholders such as countries, donors, technical and advocacy partners, and ensure alignment of the GFF's vision by addressing issues and concerns of stakeholders and help facilitate discussions to implement GFF's priorities.
Following the outcome of the 2019 review of the Investors Group, it was decided to move from one chair to a co-chair function, representing a partner country and a donor country. The appointment of Honorable Prof. Lougue Sorgho and Mr. Tabah follows the term of Dr. Chris Elias, President of the Global Development Division at the Bill & Melinda Gates Foundation.
"The GFF warmly welcomes our new co-chairs Minister Lougue Sorgho and Mr. Tabah at this critical time, as the COVID-19 pandemic threatens to turn back the clock on hard-fought health gains for women, children and adolescents in GFF partner countries," said Muhammad Pate, Director of the Global Financing Facility.  "With their leadership, the GFF is primed and ready to accelerate our efforts to ensure that every woman, child and adolescent can access the essential health care they need to survive and thrive." 
"By empowering countries to lead, the GFF enables partners to achieve more by working better together. The GFF's country-led approach is already making meaningful differences to improve the lives of women, children and adolescents in our partner countries. The GFF is uniquely positioned to support countries to achieve better health outcomes for women, children and adolescents, and I am delighted to join as co-chair as the GFF doubles down on its mandate to advance health equity," said Minister Lougue Sorgho."
"There has never been a more important moment for the global community to double down on its commitment to save lives and improve the health of women, children and adolescents. As progress on global health is in peril, now more than ever we need the GFF's laser focus on protecting and promoting essential health services for the most vulnerable populations. As one of its founding members, Canada strongly supports the GFF as it reimagines traditional models of development to align partners around country-led plans and delivers on the promise to close health equity gaps, said Mr.Tabah."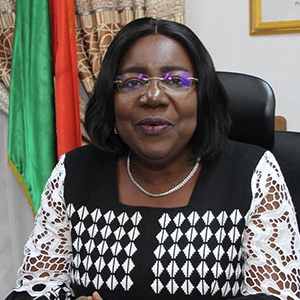 Honorable Prof. Léonie Claudine Lougue Sorgho currently serves as the Minister of Health of Burkina Faso and before that was the Directorate of the Health Science and Research Unit at the University of Ouagadougou (UFR/SDS). Hon. Prof. Lougue Sorgho was a professor and very active in the academic field and has occupied several high positions as Head of the Educational Unit of UFR/SDS and Director of the UNESCO Chair, "Gender, Women, Sciences, Society and Sustainable Development" of Universities, Institutes and Research Centers at the University of Ouagadougou. Hon. Prof. Lougue Sorgho has a holistic experience of the different levels of health system. Earlier in her career, Hon. Prof. Lougue Sorgho served as District Medical Officer in rural zones of Burkina Faso allowing her to touch the reality of planning, implementing and monitoring primary health care.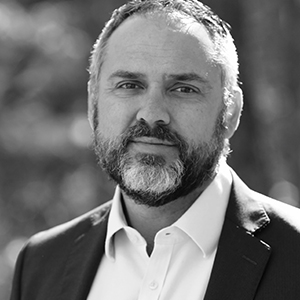 Mr. Joshua Tabah currently is the Director General for Global Health and Nutrition at Global Affairs Canada. Mr. Tabah serves as Canada's Board member for the Global Fund, a member of FP2020's Reference Group, and sits on the SheDecides Guiding Group. Mr. Tabah is responsible for leading Canada's support to global health platforms and coordinating policy and operations on global health, nutrition, and sexual and reproductive health and rights at Global Affairs Canada, including international assistance in response to COVID-19. Mr. Tabah joined the Government of Canada via the Canadian International Development Agency in 2003 and worked in various roles in multilateral affairs and international assistance, including as Head of Aid for Colombia in Bogotá (2008-2012) and Humanitarian Counsellor at Canada's Permanent Mission in Geneva (2012-2016). Prior to assuming his current functions in 2019, Mr. Tabah was Director General of Inclusive Growth, Governance and Innovation at Global Affairs Canada.