How does the GFF use innovative financing to catalyze private capital?
In many GFF countries, private sector has an important role in delivering essential health services and products to women and children. Private capital flows currently dwarf official development assistance, so there is enormous opportunity to tap into private sector resources to improve reproductive, maternal, newborn, child, and adolescent health and nutrition outcomes. A critical element of financing for the development agenda is catalyzing greater private contributions with measurable outcomes, and developing private sector solutions for country priorities that complement public capacity, including through public-private partnerships and innovative financing.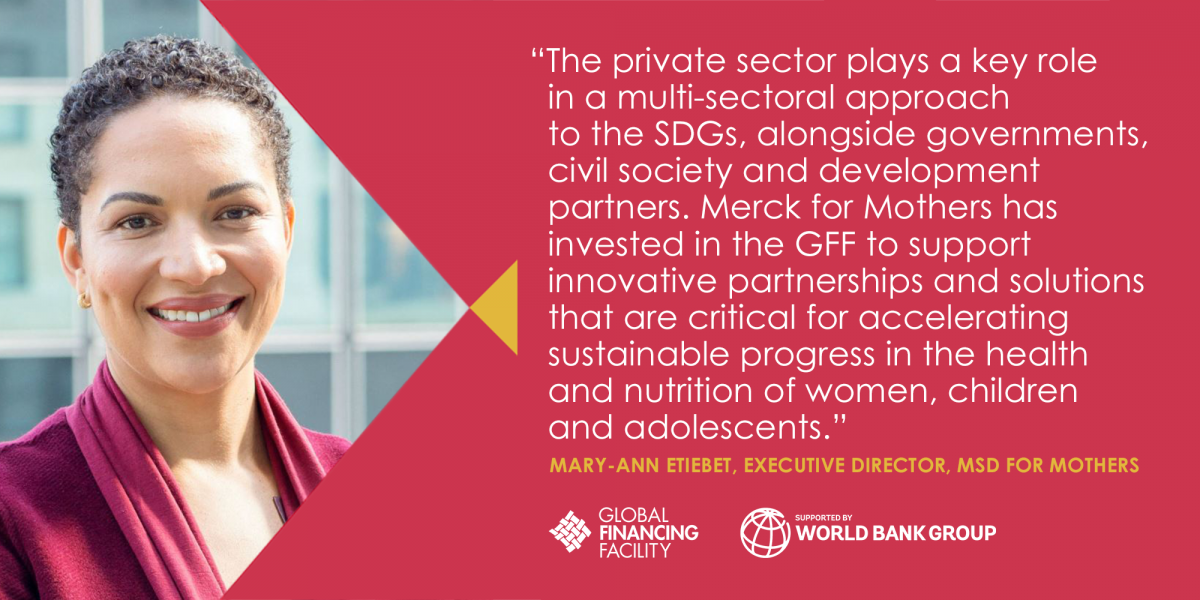 The GFF private sector strategy seeks to leverage private resources, capacity and expertise to improve the health of women, children, and adolescents by:
Catalyzing innovative financing mechanisms to crowd in private sector capital for women, children, and adolescents' health in GFF countries;
Facilitating partnerships between global private sector organizations and GFF countries; and
Leveraging private sector capabilities in countries to deliver on investment case objectives.